It is no secret that I LOVE Christmas. I have been listening to Christmas music since October this year. Christmas music is my absolute favorite. What I found is that there are a lot of really bad Christmas Albums out there. Today I am giving you my Top 5 Favorite Christmas Albums to get you in the Christmas Spirit!


1. NSYNC - Home For Christmas
Maybe it is nostalgia, but I don't think so. I think it is the raw talent these 5 men radiant. Every single song on this album puts me in the Christmas Spirit. From "Merry Christmas Happy Holidays" to their take on "The First Noel" This whole album is on point.
2. The Taylor Swift Holiday Collection
Oh Taylor, my sweet Taylor! Taylor Swift is a known Christmas Lover and I think she really did the Christmas Season justice with this body of work. This was made before she kissed her country roots goodbye and her take on these songs are smooth, like butter.
3. Jump 5 - All The Joy In The World
I think I have to completely give this one over to nostalgia. These peppy takes on classic Christmas tunes set my heart, and my feet, a dancin'
4. Justin Bieber - Under The Mistletoe
I know, I know. Justin Bieber has completely lost his squeaky clean image. And his respect. however, this Christmas album was made before he went to the dark and tattooed side. And I'll be darned if "Mistletoe" isn't one of my favorite Christmas songs ever.
5. Celine Dion - These are Special Times
Her version of O Holy Night is so powerful! What a set of pipes on that one! That song alone make it worth the buy!









I have a lot of other favorite songs but no more complete albums! Check out my Spotify Christmas Playlist!
What are your favorite Christmas Songs and Albums?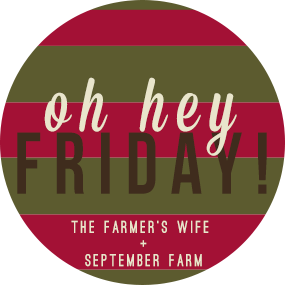 http://www.thediaryofarealhousewife.com/2014/12/friday-favorites_11.html#more